金鼠迎春
Gold Mouse Welcoming Spring
林鈺堂
Yutang Lin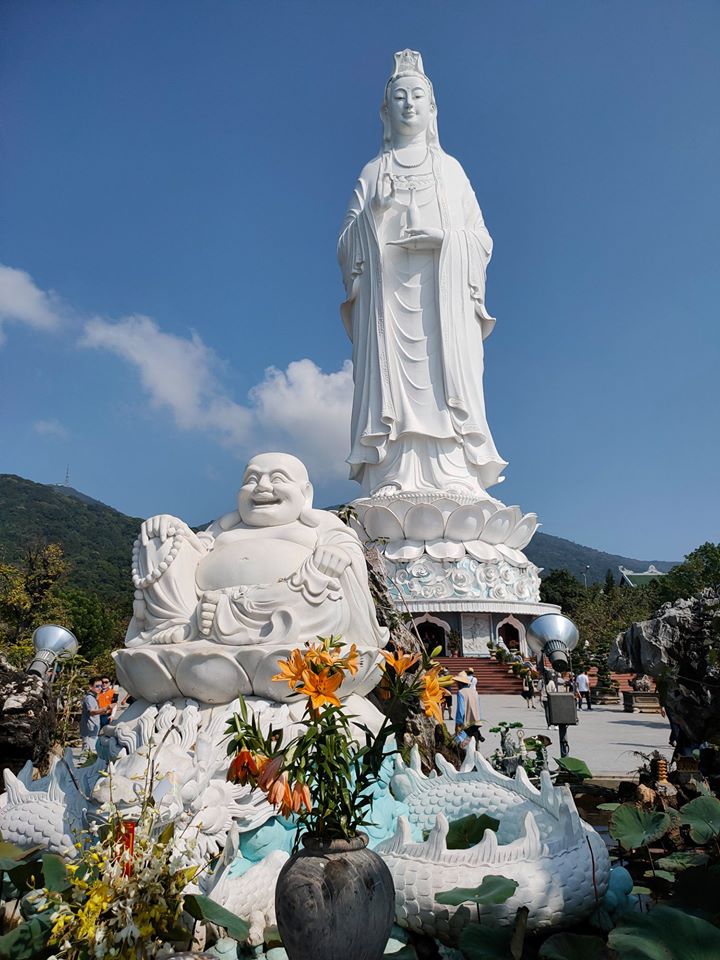 金鼠年元旦將臨,附呈舍弟在越南峴港所攝,觀音及彌勒聖像。
恭迎新春,以下列春聯,祝賀大家:
金鼠迎春
日日開懷如彌勒
年年平安仰觀音
恭賀新禧!
祝闔府健康、平安、快樂!
願一切眾生早日成佛!
鈺堂
二○二○年元月二十二日
養和齋     於加州
Jan. 25, Saturday, will be Chinese Lunar New Year's Day, and it will be the beginning of the Year of Gold Mouse.
Attached is the Guan Yin statue, accompanied by Maitreya Buddha, in Da Nang, Vietnam; photo taken by my brother.
For the coming new year, I composed the couplet below for all to share:
Gold Mouse Welcoming Spring
Day by day, open-minded as Maitreya Buddha
Year after year, living in peace in Guan Yin's Grace
Happy Chinese New Year!
May your family be healthy, peaceful and happy!
May all beings attain enlightenment soon!
Yutang
January 22, 2020
El Cerrito, California