沒想到
Never Thought That
林鈺堂上師
Guru Yutang Lin
弟子敬行最近整理抽屜才發現到有一枚〈念度母恩〉印,是以前請人雕刻的。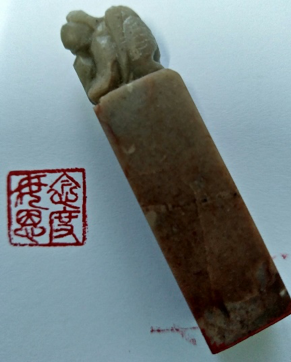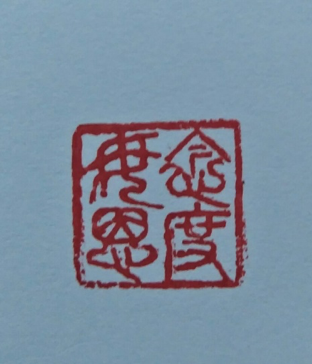 後來他又找到另五枚未雕刻之印章,一并都贈予我。這都是他十年前(2008年)出版《念度母恩》一書時,向黃瑾俐先生請購的。
他在電郵中感嘆說,沒想到十年就這樣過去了!
我回謝函,就告訴他,這句話若改成:
沒想到一生就這樣過去了!
便可以做為提醒無常的箴言。
二○一八年十一月十六日
養和齋     於加州
Recently disciple Jing Xing organized his drawers and discovered one seal on Nian Du Mu En, Lingering over Tara's Grace, which was carved by Mr. Jin Li Huang upon his request.
See photos above.
A few days later he found 5 uncarved seal stones, and he sent all 6 of them together to me as presents. These were all purchased from Mr. Huang 10 years ago, in 2008, when he was publishing the book in Chinese on ″Lingering over Tara′s Grace″.
In the email he exclaimed, never thought that 10 years passed just like this!
In my reply thanking him, I remarked that, if this sentence is modified as:
Never thought that one's life passed just like this!
Then it could serve as a motto to remind all on Impermanence.
November 16, 2018
El Cerrito, California
---
[Home][Back to list][Polish version]