聖印二枚
Mi Tuo & Mani Seals
林鈺堂上師
Guru Yutang Lin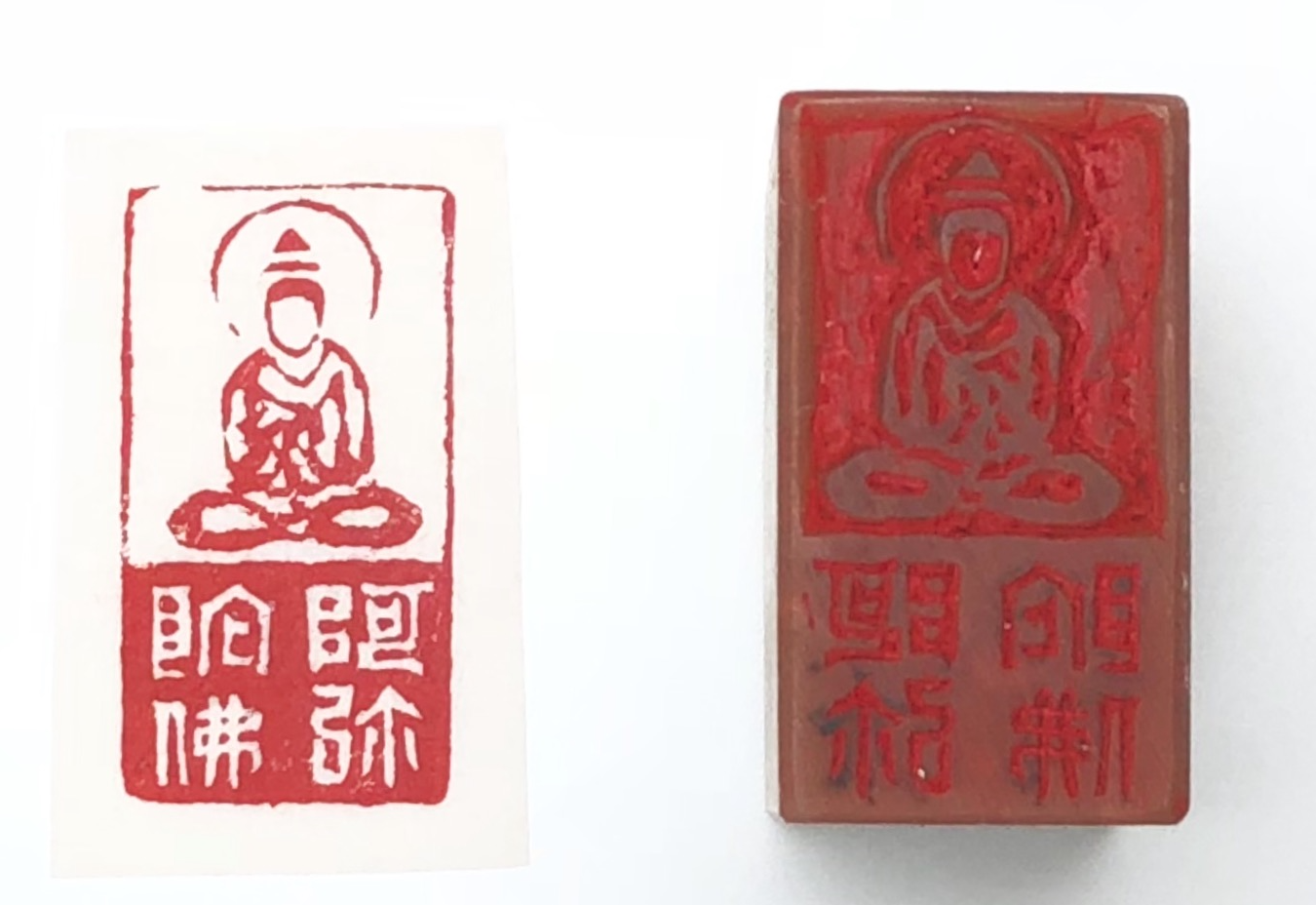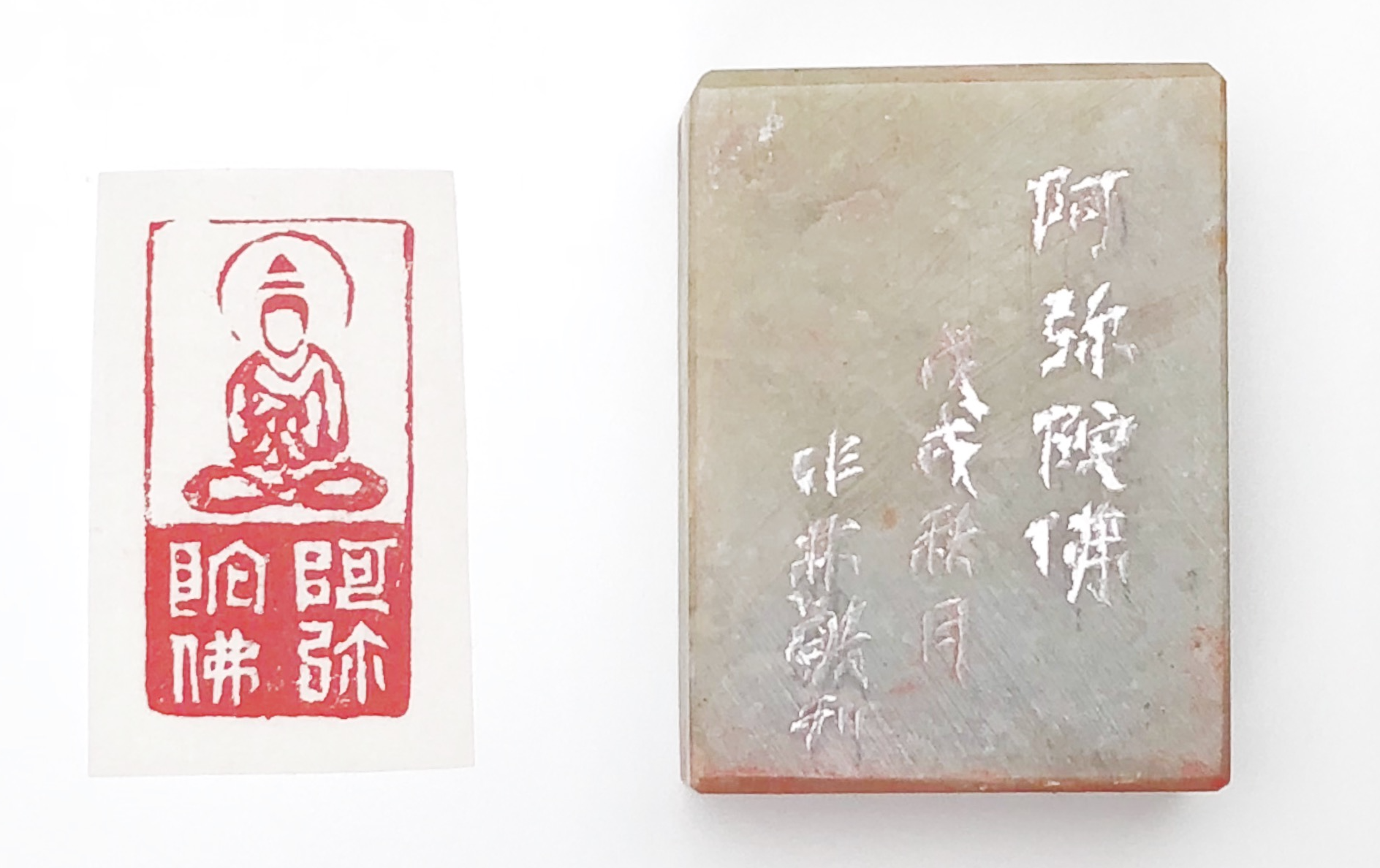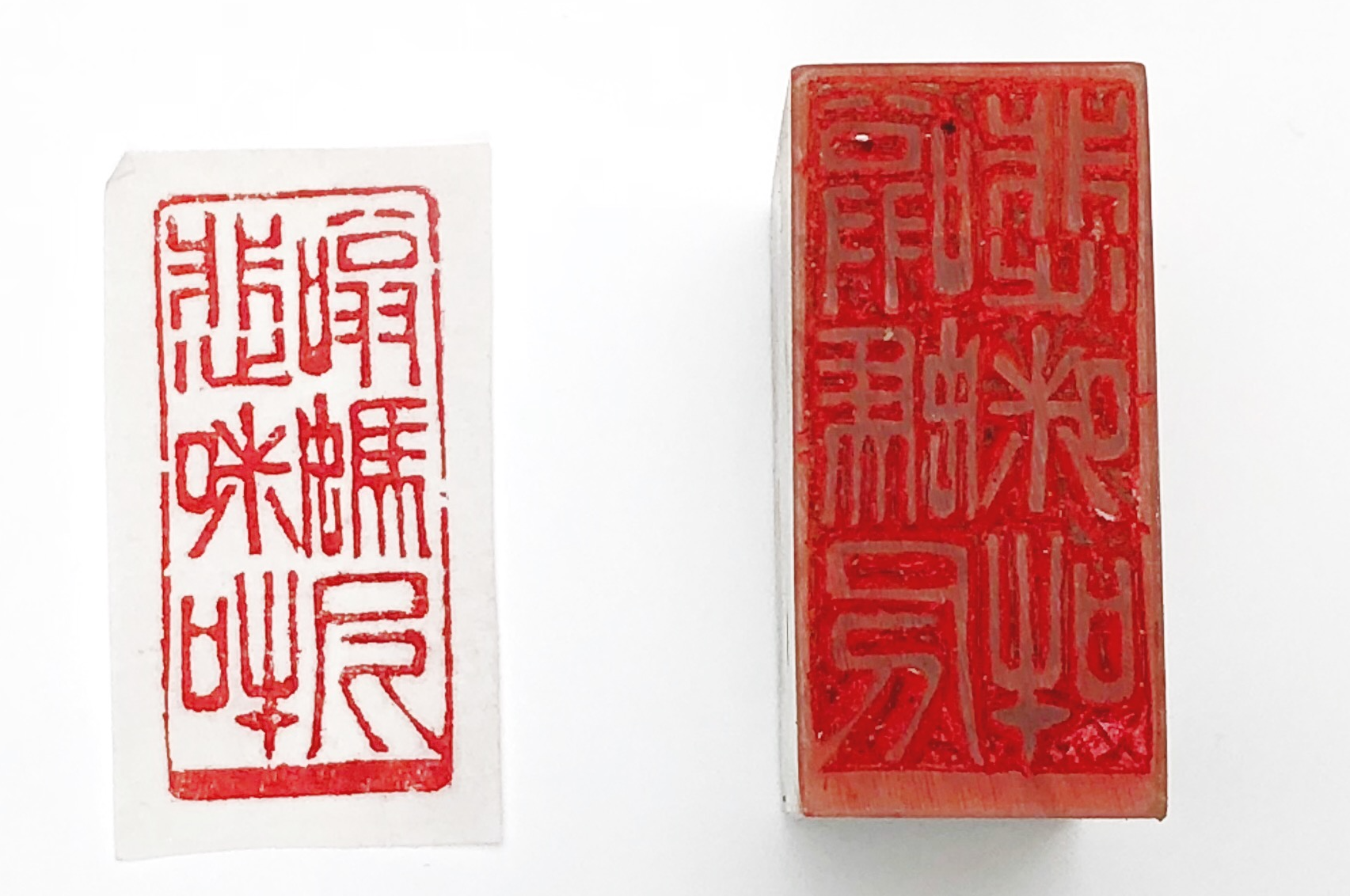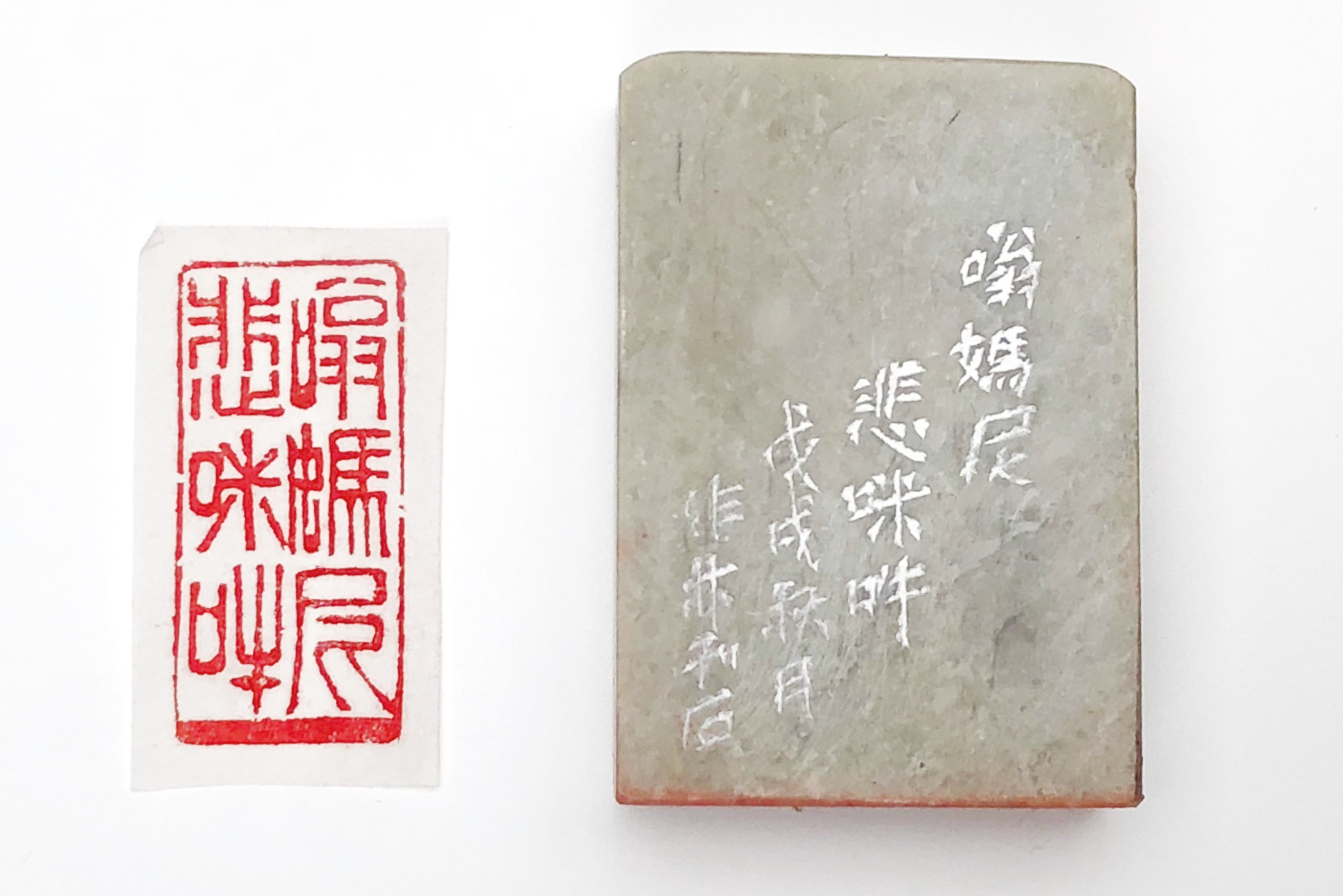 為了利益佛友廉作林先生,我特地請他發揮所長,創作二枚聖印。
我只給了觀音心咒的六字以及彌陀聖號四字,別無提示。
他在彌陀聖號上,刻了簡明的佛像,使得整個印文都活起來了。
一如既往,他將成品寄贈給我;令人感佩!
弟子無盡光用心攝取了四張相片,顯示了印文及印之底部及邊款。
特此供眾,願刻聖印之功德隨之廣佈!
二○一八年十月十四日
養和齋    於加州
To benefit Dharma friend Mr. Zuo Lin Lian I requested him to use his masterful skill in seal-carving to create two holy seals. I provided him with only the six Chinese characters of the Heart Mantra of Guan Yin and the four Chinese characters of Amitabha Buddha's epithet, and I added no further suggestions.
Above the epithet of Amitabha Buddha he carved a Buddha image in simple and clear strokes. Thus, the whole seal becomes very much alive! As it is customary for his generosity, he mailed me the seals as presents. I am grateful for his Dharma offering.
Disciple Wu Jin Guang (Boundless Light) artfully took four photos to show the stamped seal and the base and the side with carved signature of the seal stone.
Hereby I offer the seal images for all to share. May thereby the merits of carving these holy seals spread wide and far!
October 14, 2018
El Cerrito, California
---
[Home][Back to list]