From: Yutang Lin
Sent: 2017年7月13日 下午5:54
To: Dharma Friends
Subject: FW:A0309 慈露潤大千 Merciful Nectars Moisten All Worlds
幾年前弟子純誠送我白蘭女居士敬繪的觀音像,我請弟子放心送去裝裱,然後就送給她。
後來我注意到,觀音的淨瓶雖是倒著,並沒有甘露流下,誠為美中不足。
弟子放心就一直希望能補足這個遺憾;但是沒有等到有白蘭來台的機遇。
前天放心忽然靈機一動,想到可以請我來補入甘露。我就請弟子智行準備筆墨。
昨天適逢觀世音菩薩成道紀念日,筆墨已齊,我就去她家,為聖像補上甘露垂灑之姿,並敬題「慈露潤大千」於側。
希望此舉能提醒聖像畫家,淨瓶、柳枝都理應顯示以甘露濟渡眾生的功用,而顯垂滴。
見附呈相片。
A few years ago disciple Chun Cheng offered me a painting of Guan Yin as reverently painted by Upasika Bai Lan (White Orchid).
I asked disciple Fang Xin to send it to a professional to frame it into a scroll, and then I gave Fang Xin the holy image.
Later I noticed that, even though the pure vase as held by Guan Yin is in a pouring position, there is no nectar drips coming out from the vase. Indeed, this is something to be amended.
Since then Fang Xin had been hoping to amend this shortcoming, and yet she had not had the good fortune to encounter Upasika Bai Lan to ask for this favor.
Day before yesterday it suddenly occurred to Fang Xin that she could ask me to do this amendment. Hence, I asked disciple Zhi Xing to prepare Chinese brush and ink.
Yesterday was auspiciously the anniversary of Guan Yin's Enlightenment Day, and brush and ink were ready, so I went to Fang Xin's home to fill in the nectars, and I also added a title in Chinese to the painting, meaning: Merciful Nectars Moisten All Worlds.
May this amendment reminds painters of holy images that the pure vase and willow branches as held in Guan Yin's hands serve the function of scattering nectars to bless all beings, and hence they need to show dripping of nectar drops from them.
See photos attached.
May all beings attain Enlightenment soon!
願一切眾生早日成佛!

Yutang
鈺堂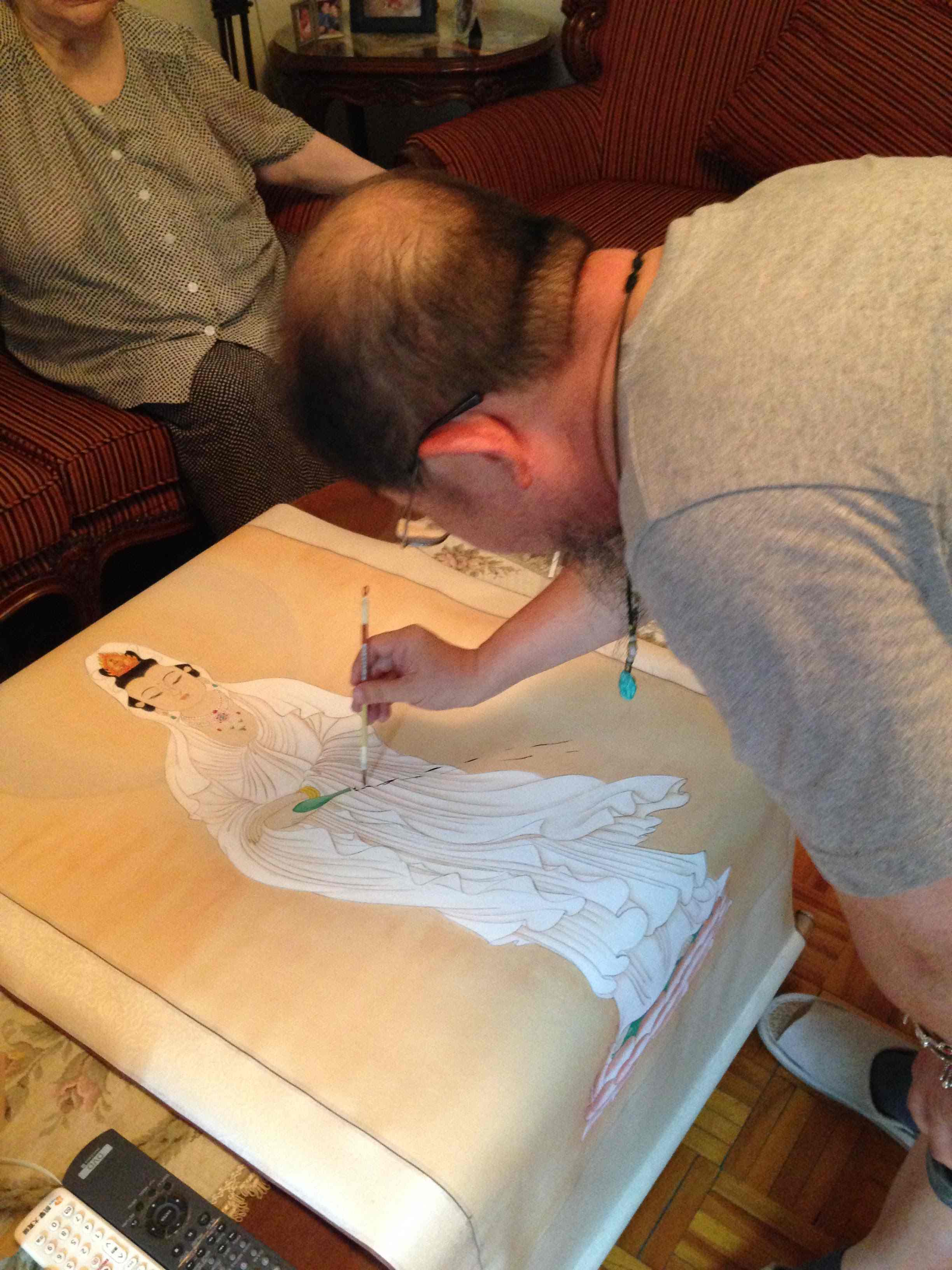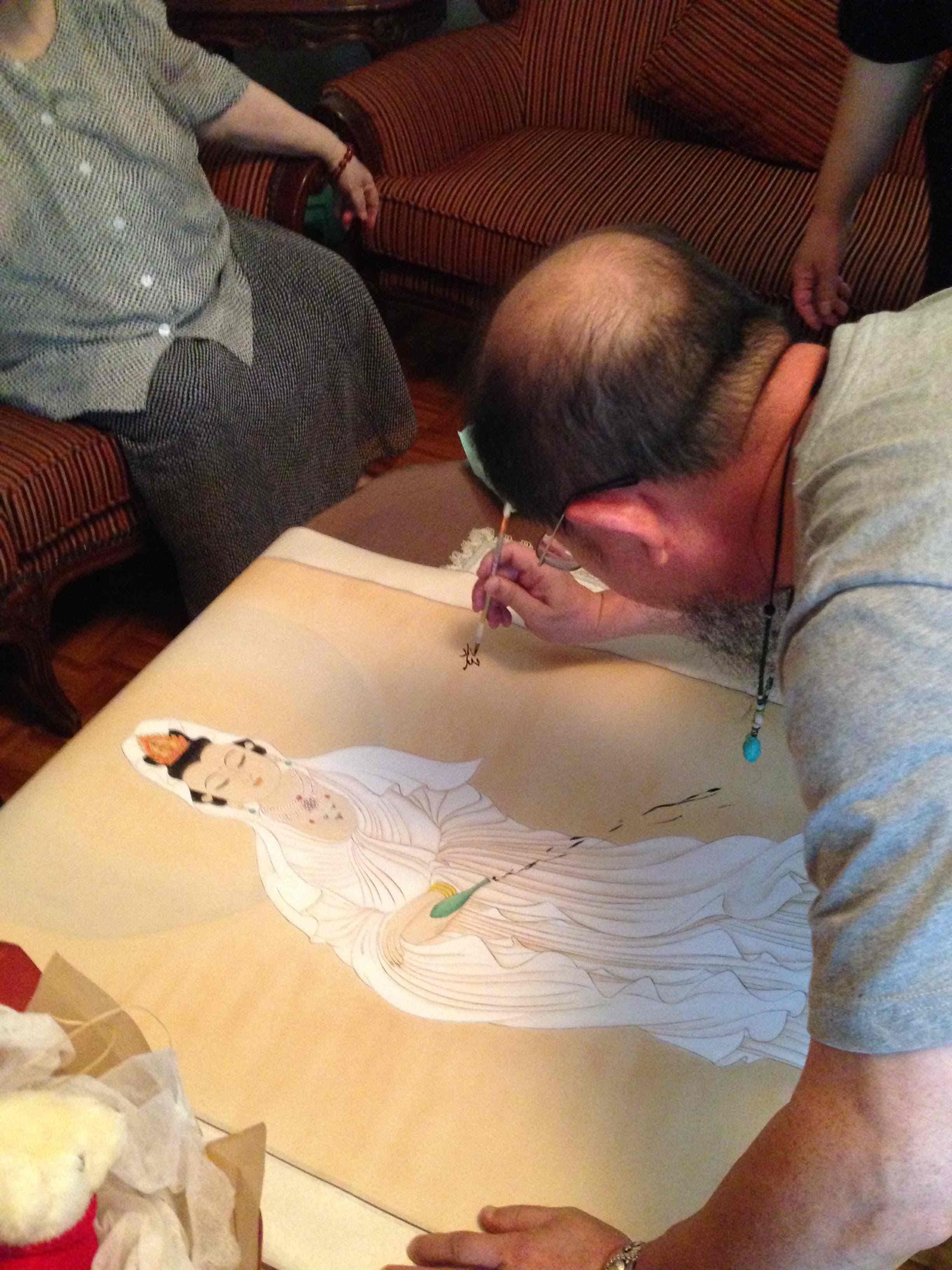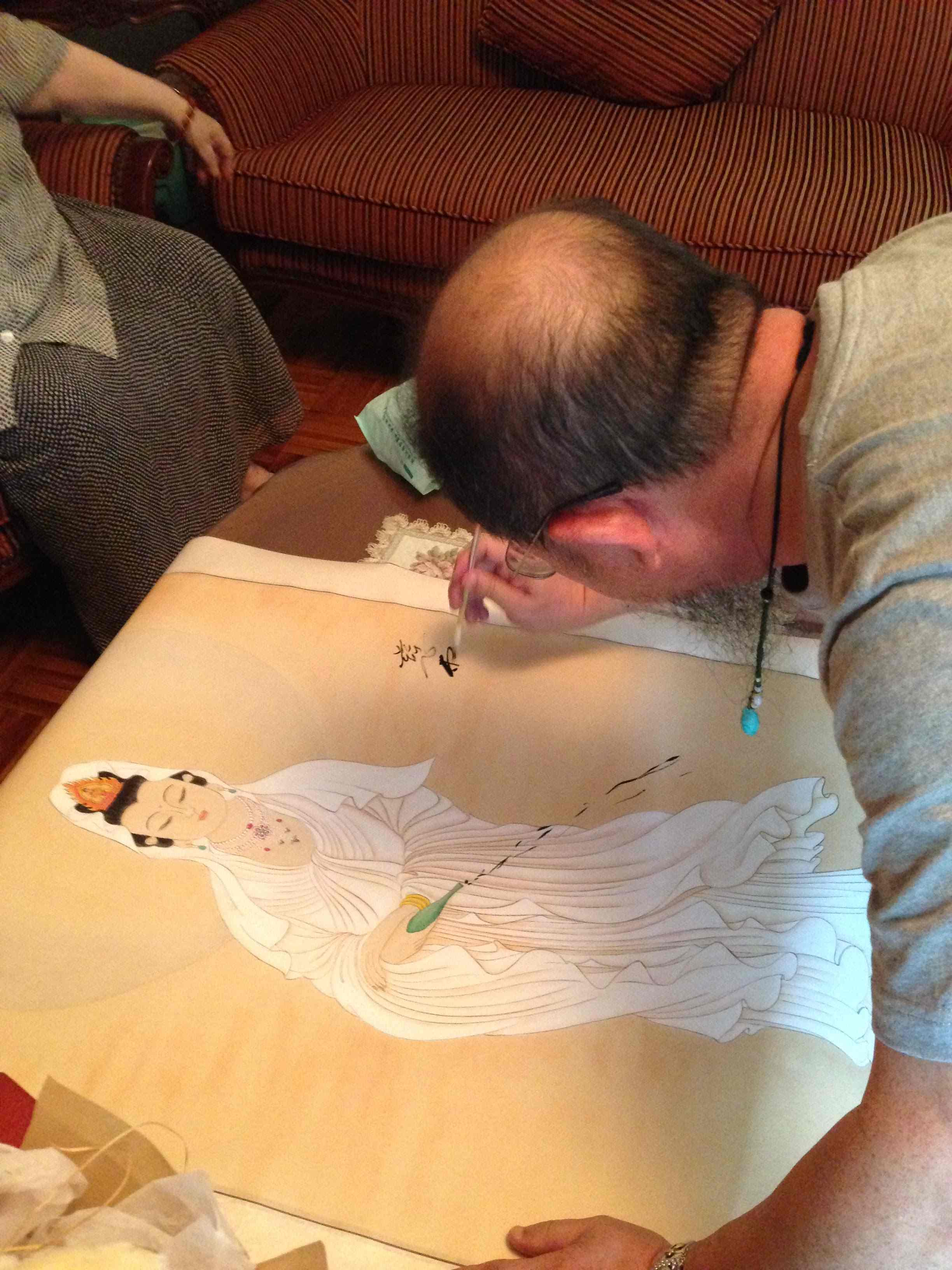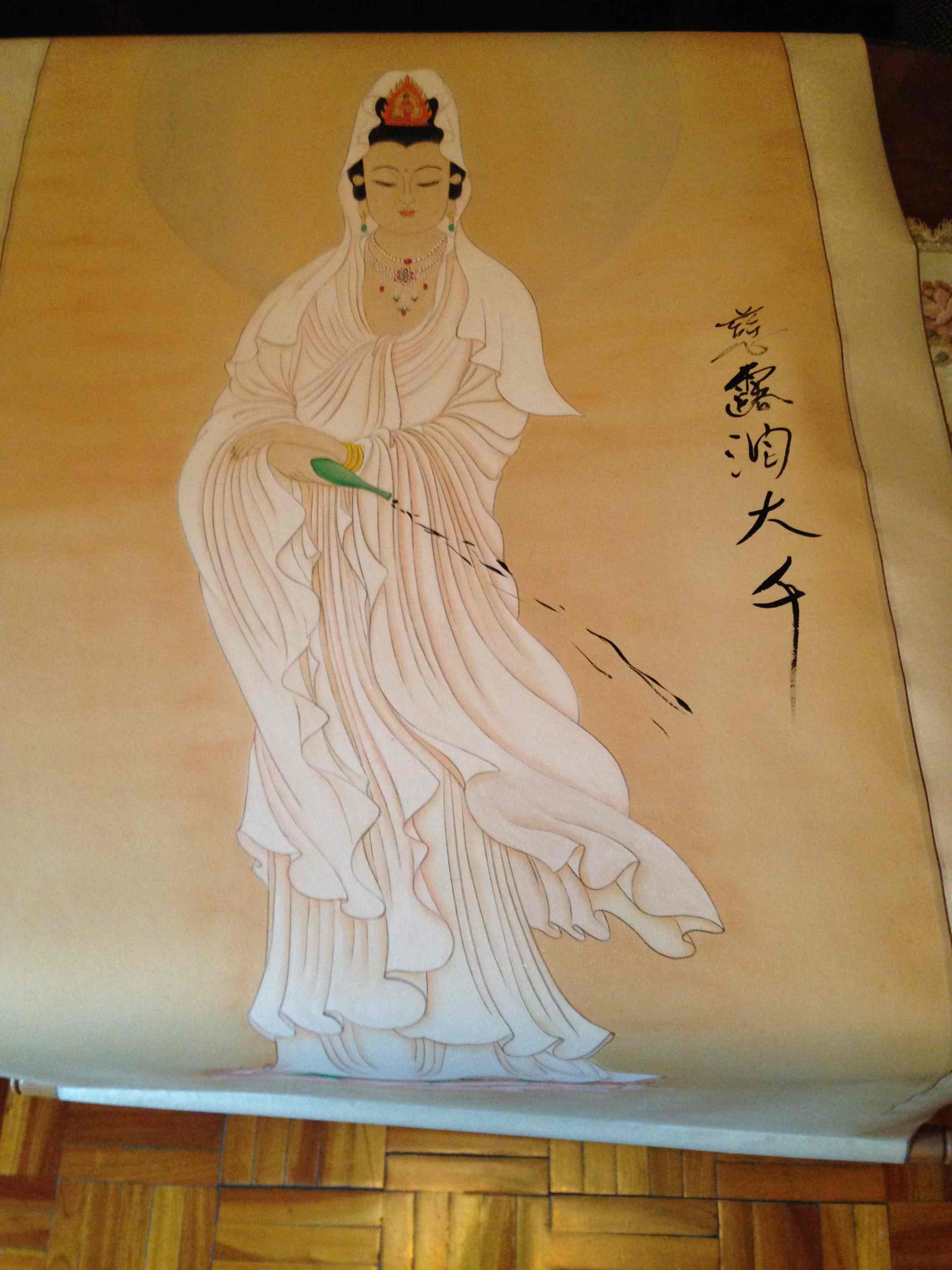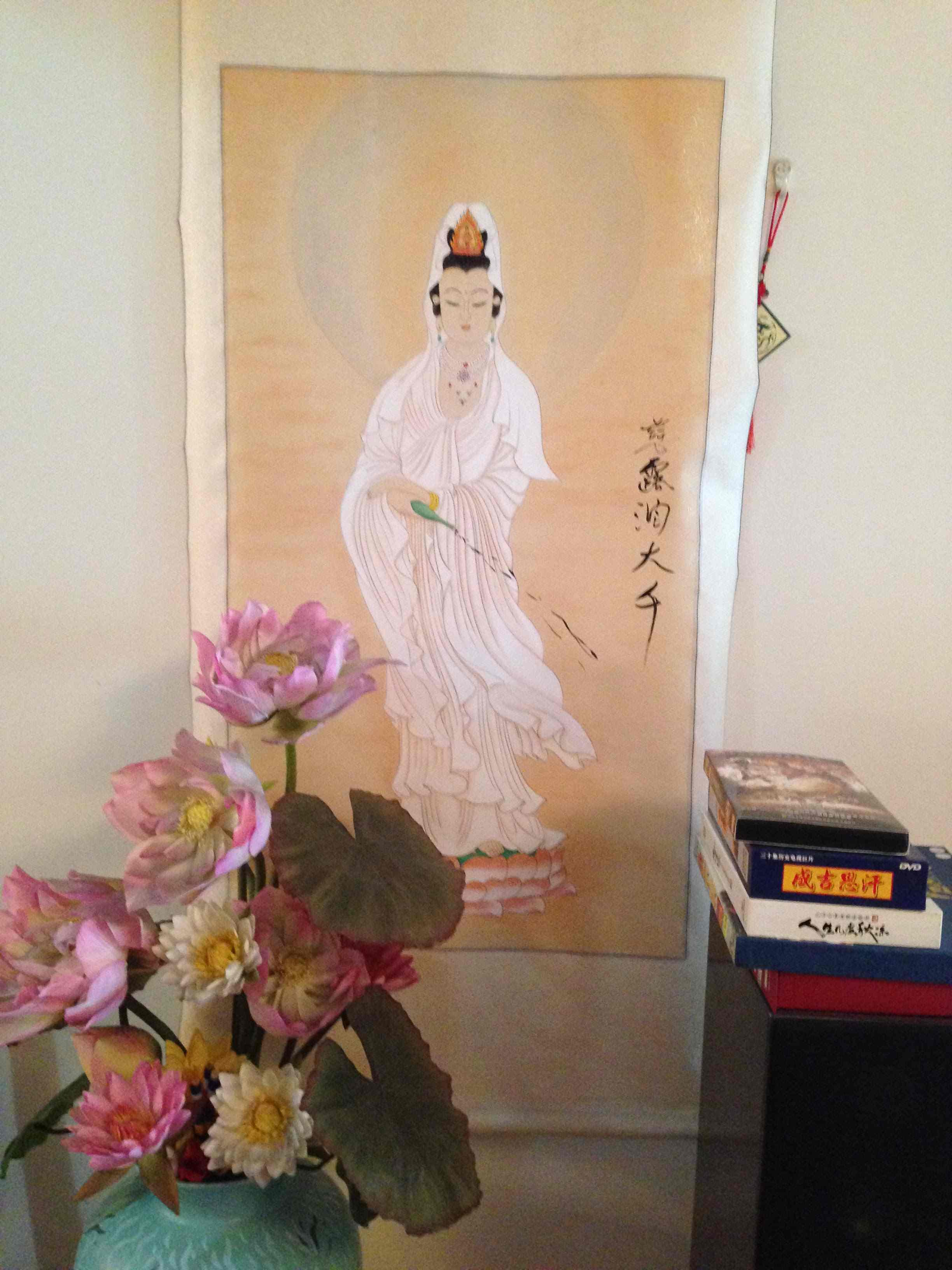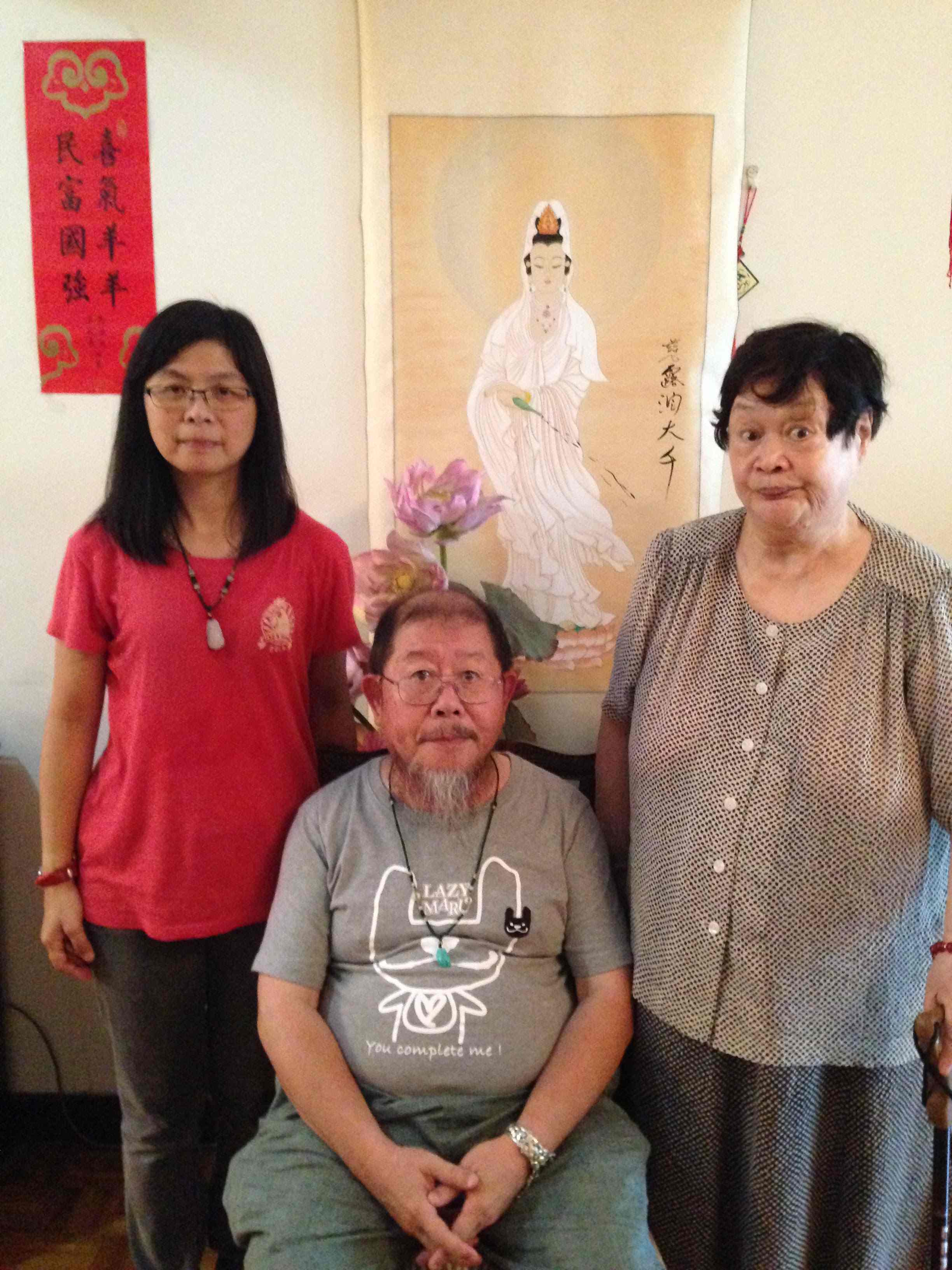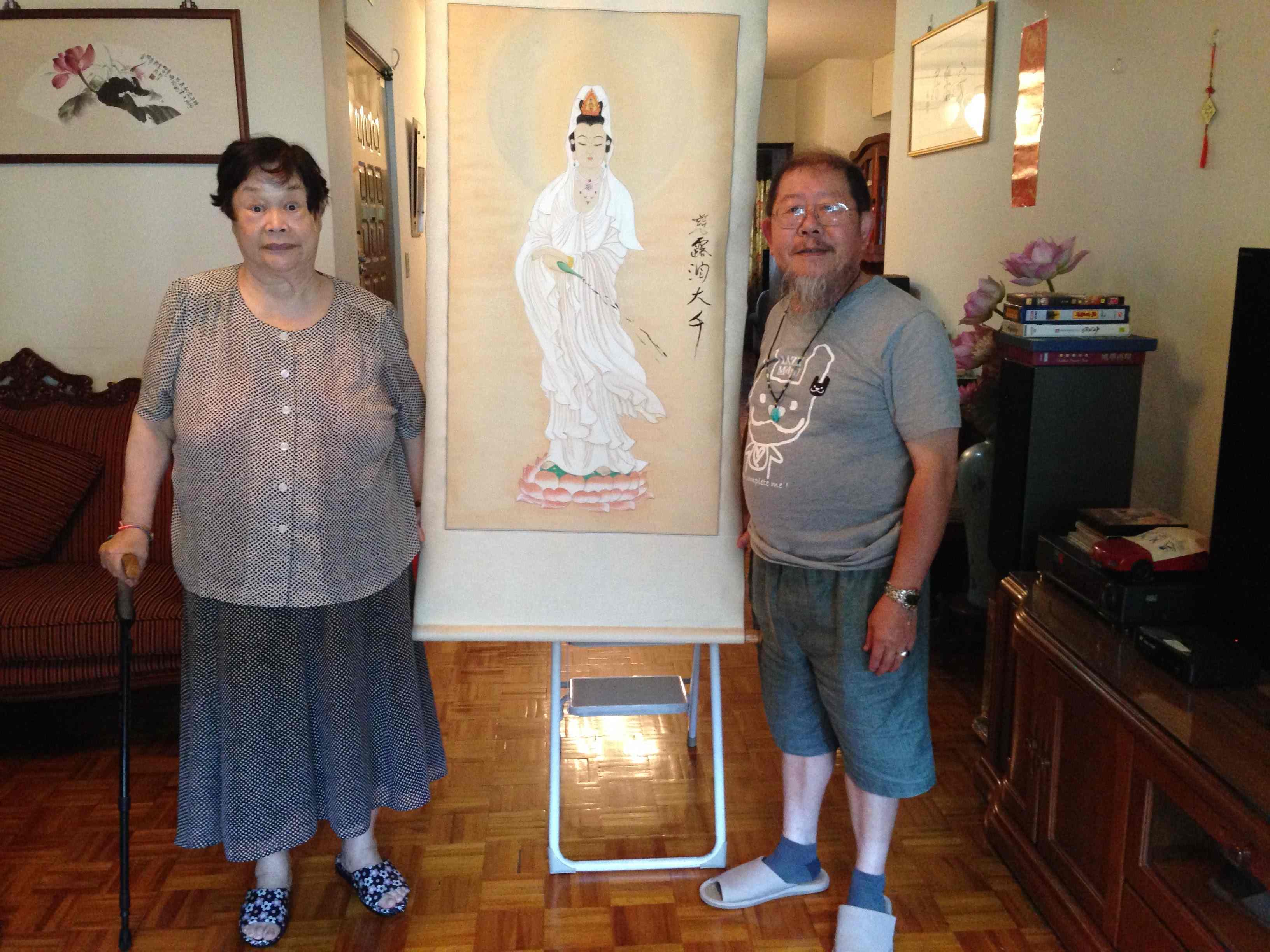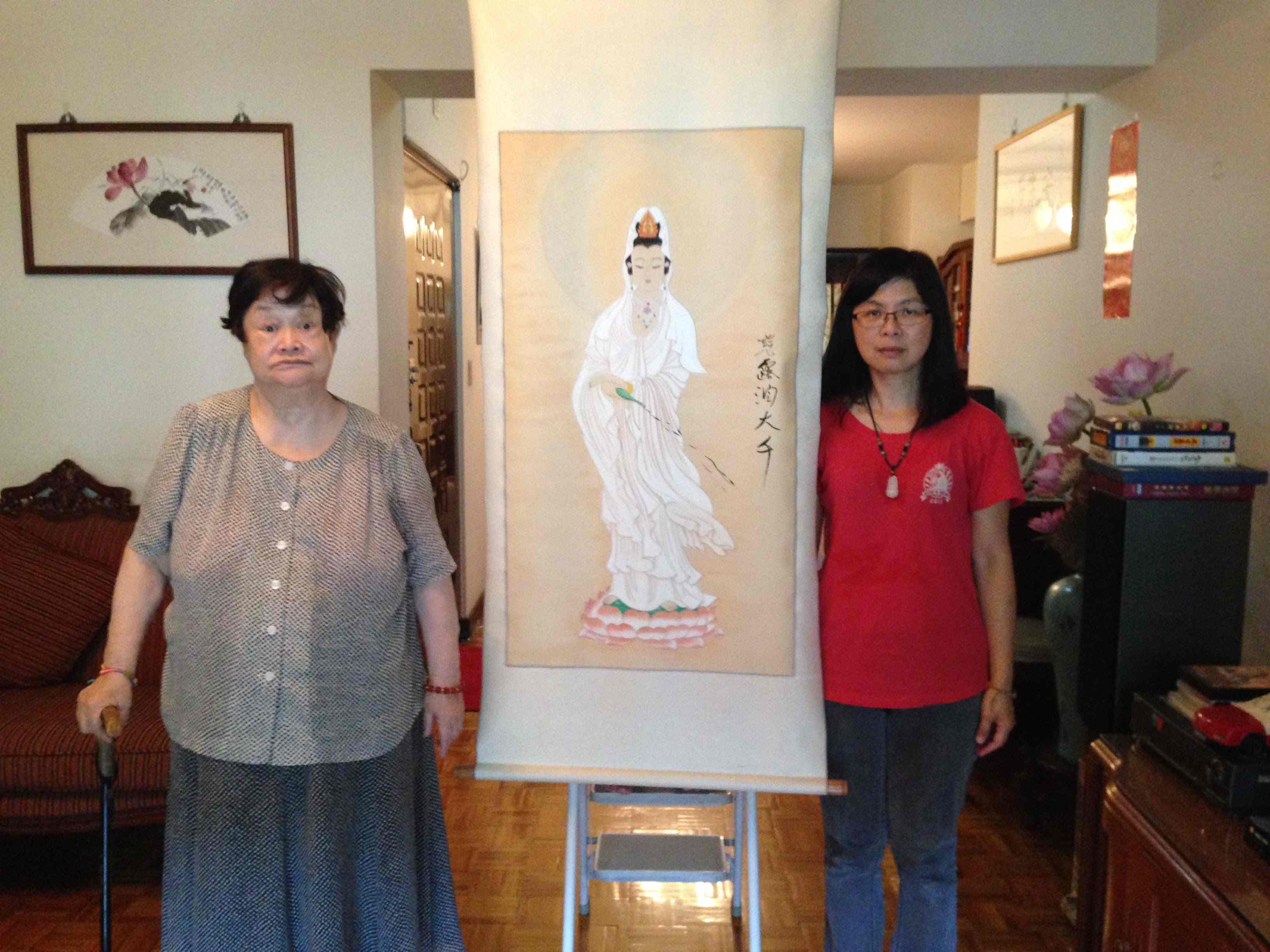 ---